How Can Cosmetic Dentistry Help Improve Your Smile?
Posted by DR. BIPINJIT KAUR on Aug 12 2021, 08:38 AM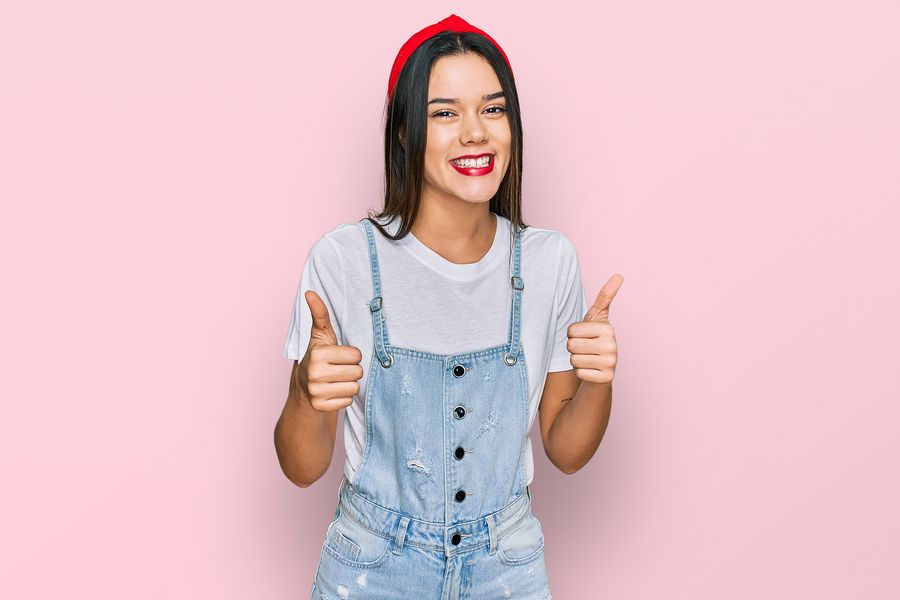 Cosmetic dentistry has become the most popular dental specialization among many people today. With multiple procedures and equipment under its wing, cosmetic dentistry has the power to improve your smile as well as your overall health. It also provides both short-term and long-term benefits to your teeth. Let's move further with the blog and learn about the benefits a person can enjoy from cosmetic dentistry.
Whiter and Brighter Smile
Our teeth become dull due to the consumption of coffee, tea, red wine, smoking, etc. However, with cosmetic dentistry, you can have a beautiful, white, and bright smile. The best part about this treatment is that you can either do it at home or have it done professionally at a dental office to achieve the desired smile.
Do you have crooked or misaligned teeth? Then braces are the best option for you. However, it is relatively arduous to maintain teeth with braces. Thus, you can use Invisalign as an alternative to braces. These are virtually invisible on your teeth, which means you do not have to hide them in front of people. It can give you the confidence to smile confidently. Also, Invisalign requires lower maintenance and gives you the results relatively quickly.
Cosmetic Dentistry involves treatment that not only improves your smile but also makes your teeth and gums healthy. It focuses on all the dental issues, including the problem related to jaw alignment and speech. Bonding and Gum Contouring is the type of Cosmetic Dentistry treatment that keeps the teeth and gums healthy.
Enhanced Biting and Chewing
Dental issues can lead to adverse chewing habits. Nonetheless, procedures like veneers are the best option for this type of dental problem. It provides the teeth sufficient strength to bite and chew the food appropriately. The best thing about this procedure is that it is a permanent and reliable solution. Also, you achieve a completely new smile with minimal risk of tooth decay.  
Protected Against Future Damage
Dental procedures like crowns, dentures, and braces are used for treating crooked, misaligned, cracked, or decayed teeth. While these could be painful procedures, they are the treatments that minimize the risk of future dental damage.
With these benefits, cosmetic dentistry's various dental treatments can make you happier than before by improving the appearance of your smile.
Get the best of cosmetic dentistry from the expert team of dental assistants led by Dr. Bipinjit Kaur at Tracy Arch Dental, Tracy, California. For more details and appointments, call us at (209) 820-0789, book online, or visit us at 1920 West Grant Line Road, Tracy, CA 95376.