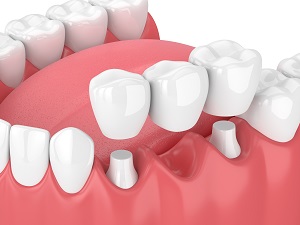 Cosmetic dentistry is a great way to enhance and improve the appearance of your smile. With new and improved technology, our dentists are capable of straightening your misaligned teeth, remove tough stains, and transform your appearance.
By visiting a cosmetic/family dentist, it would be easier to keep a closer watch for any developing dental problems. The dentist can analyze for changes in the gums and on any existing restorations. If patients are prone to stains and other dental anomalies that may ruin the shape and size of your teeth, a cosmetic dentist can take a closer look.
Comprehensive Cosmetic Services
We offer patients with simple to advanced cosmetic services to give them a smile that truly reflects their inner beauty.
Crowns: Dental crowns are cap-like restorations that cover the entire surface of the tooth. 
Dental bonding: Dental bonding is a cosmetic dental procedure that would use a durable, tooth-colored resin to bond over the teeth.
Teeth Whitening: A popular cosmetic dental procedure that enhances the color of discolored or stained teeth.
Veneers: Veneers are thin, wafer-like restorations that can cover small cracks or chip for a fuller smile. It also helps to cover gaps or hard stains.
Composite Fillings: A composite filling can help treat and fill cavities using composite resin material and restore your dental health. This tooth-colored filling material can easily blend with your natural tooth's color, and thus, that makes it a perfect solution to treat cavities.
Smile Makeover: The Smile Makeover in Tracy, CA means a complete smile transformation. It helps you get a new smile by involving one or more cosmetic dentistry procedures. The procedures may be veneers, teeth whitening, dental bonding, crowns, etc. If you wish to get a Smile Transformation in Tracy, CA, contact our dental office.
To learn more about our cosmetic dental services, schedule an appointment with us!