Invisalign For Teens and Adults
Posted by DR. BIPINJIT KAUR on Dec 31 2020, 02:40 AM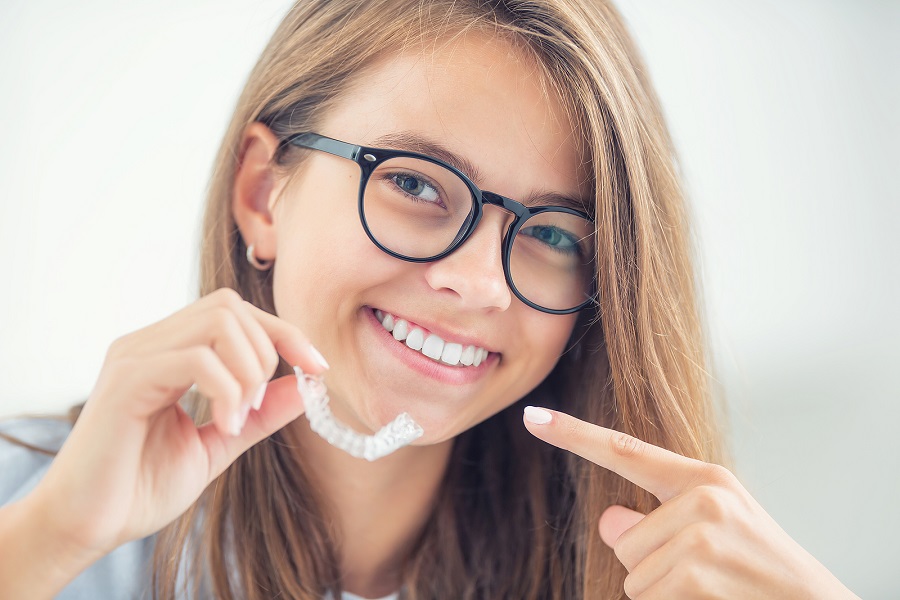 In this modern digitalized era, almost every single person is highly concerned about their appearance irrespective of their age. Any small cosmetic issue can affect your confidence and self-esteem - varied modern services are available to help to overcome such issues. One such issue is a misaligned smile. A smile is the best accessory one can ever have. A misaligned smile can cost you happiness and confidence.
Invisalign is a modern and most effective solution for this problem and is also gaining high popularity.
What is Invisalign?
Invisalign is a treatment provided by orthodontists or highly trained professional dentists to redress a wide array of oral health problems such as crooked teeth, crowded teeth, or gaps.
In this medical treatment, the patient has to wear clear transparent plastic aligners to correct the alignment of the teeth systematically. This is the best option for people who desire to better their smile appearance but without wearing traditional metallic braces.
The custom-fit aligners are changed every 2-3 weeks to support the gradual movement of teeth into the appropriate position over time. Advanced 3D technology is used to design these aligners for precision, fitting to the wearer's teeth. The patient has to wear it for 20-22 hrs and can only be removed while eating, brushing, or using floss.
Invisalign for Teens v/s Adults
There are majorly two differences between Invisalign for teens and Invisalign for adults.
Firstly, Invisalign for teenage patients is constructed, keeping in mind the absent-minded nature that can make them forget to place aligners back. Thus, their aligners have a tiny blue dot at the back, which changes color from blue to transparent to white, indicating the hours worn by them that day. This is meant as a disciplinary check to restrain them from forgetting to wear it for long hours. Otherwise, the treatment will be ineffective and will not show its result as expected.
In the case of adults, as they are considered more responsible, the dot is not present.
Secondly, as the chances of damage or breakage of aligners are more in the teens, a greater number of replacements are needed.
In adult patients, the replacement aligners are less in number.
Benefits of Invisalign
Easy maintenance of oral health – As the aligners can be removed for easy cleaning of teeth resulting in healthy gums and teeth.
Aesthetically pleasing appearance – As the transparent aligners prevent unnecessary attention from outsiders as it is hard to see.
Safe and Comfortable – As the aligners are made of plastic and do not have sharp edges, it prevents any kind of bruises inside the mouth.
Can eat anything and everything- No restrictions.
Reduces the number of trips to the dentist – As aligners do not need monthly adjustments.
Tracy Arch Dental promises to provide high quality, best custom-fit Invisalign treatment for all ages at affordable prices because your smile is important. 
Call us at 209-820-0789 or schedule an appointment with Dr. Kaur at Tracy Arch Dental to learn more.